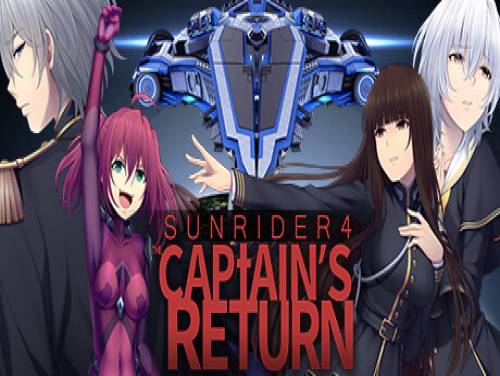 Benvenuto nell'articolo di questo sito associato ai trucchi e agli sbloccabili di Sunrider 4: The Captain's Return. Tutti i segreti da noi conosciuti relativi a questo gioco sono scritti su questa pagina.
Se riesci a trovarne altri, non esitare ad inviarceli. Li aggiungeremo a quelli già esistenti con degli eventuali ringraziamenti pubblici.
Il capitano Kayto Shields torna dall'esilio in Sunrider 4: Il ritorno del capitano per una nuova avventura spaziale!
Questo gioco è stato rilasciato il 08/01/2023 ed i trucchi che possediamo sono validi per PC. Questo elenco verrà aggiornato nel tempo ogni volta che ci accorgiamo dell'esistenza di nuove console sulle quali Sunrider 4: The Captain's Return è stato pubblicato.
Scopri svariati Trucchi, Consigli e Strategie per Sunrider 4: The Captain's Return (PC): Salute, energia e velocità di gioco illimitate.
Vuoi tanti trucchi e che siano efficaci? Allora devi provare il Trainer di Sunrider 4: The Captain's Return disponibile su questo sito. Scaricalo ed eseguilo mentre giochi: ti permetterà di sbloccare nuovi trucchi altrimenti non sbloccabili.
Per voi abbiamo messo a disposizione anche la lista degli Achievements di questo gioco con una spiegazione tradotta automaticamente su come sbloccarli.
Grazie per aver letto questa breve introduzione. Andiamo ora a mostrare i trucchi.