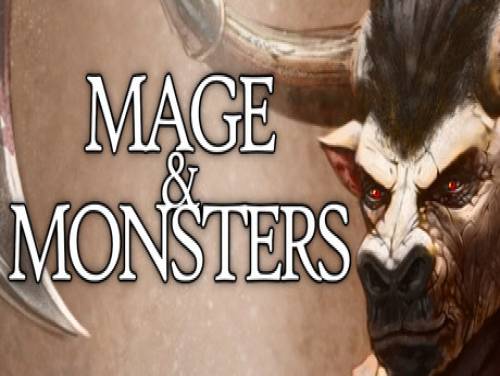 Siamo lieti di presentarvi questo articolo dedicato ai trucchi e ai codici di Mage and Monsters. Qui troverete tutte le risorse che la nostra redazione ha trovato su Mage and Monsters, in particolare, oltre a quanto scritto, anche Trainers e Achievements.
Se hai trovato nuovi segreti o codici e vuoi condividerli, non esitare! Siamo sempre felici di poter integrare il nostro materiale con altro e di poterlo rendere disponibile a tutti.
Crea un esercito e usa gli incantesimi mentre combatte per te. Mago & Monsters è un combattente automatico attivo, in cui devi scegliere saggiamente tra potenziare la potenza del tuo esercito o aumentare la potenza dei tuoi incantesimi.
I trucchi in nostro possesso sono validi per PC e dovrebbero essere tutti quelli validi fin da quando il gioco è uscito, ovvero il 12/09/2022. Aggiorniamo l'elenco delle console ogni volta che se ne aggiunge una nuova alla lista.
Scopri svariati Trucchi, Consigli e Strategie per Mage and Monsters (PC): e indefinito.
Vuoi tanti trucchi e che siano efficaci? Allora devi provare il Trainer di Mage and Monsters disponibile su questo sito. Scaricalo ed eseguilo mentre giochi: ti permetterà di sbloccare nuovi trucchi altrimenti non sbloccabili.
Sotto ai trucchi troverete anche la Lista degli Obiettivi per questo gioco con una piccola spiegazione su come ottenerli tutti.
Passiamo a mostrarvi i trucchi dopo l'introduzione che abbiamo appena scritto.