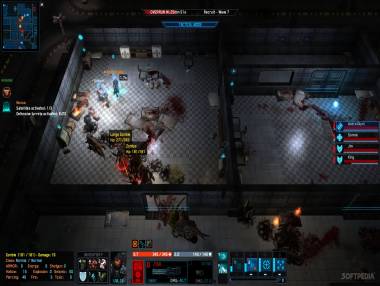 Benvenuti nalla pagina relativa ai trucchi di The Red Solstice. Vi mostriamo tutto il materiale che abbiamo trovato, essendo questo un sito completamente dedicato ai trucchi e alla soluzioni dei videogiochi.
Se conosci altri sbloccabili o strategie, non esitare a contattarci o a commentare l'articolo. Lo renderai più completo e più utile verso tutti i suoi visitatori.
Se ti muovi troppo velocemente morirai, se ti muovi troppo lentamente anche. Se stai troppo lontano o troppo vicino dalla squadra, di nuovo. Morto. Se vuoi sopravvivere a The Red Solstice, uno sparatutto con una grande enfasi sui tatticismi, devi adattarti velocemente alle nuove situazioni. Ad ogni modo dovrai prepararti a morire molto. E' un gioco non molto amichevole con i nuovi arrivati, specie se inizi subito la modalità multiplayer (il gioco ti sconsiglia di farlo, tra parentesi). La meccanica di gioco non è difficile, si controlla come un gioco normalissimo di strategia, in cui avete a disposizione un solo soldato o un piccolo gruppo di essi. Muovi i soldati in un punto con il tasto destro del mouse e con il sinistro ordini l'attacco. Le unità sono divise in classi, ognuna ha le sue abilità e i suoi tempi di recupero, un insieme limitato di oggetti. Ma c'è molto dietro queste basi, e se tratti questo gioco come un gioco d'azione puro, difficilmente lo riuscirai a portare avanti.
Abbiamo materiale valido per PC. La lista delle console è in continuo aggiornamento dal 09/07/2015, data in cui The Red Solstice è stato pubblicato.
Scopri svariati Trucchi, Consigli e Strategie per The Red Solstice (PC).
Disponibile in coda all'articolo anche la lista degli Achievements di questo gioco con una indicazione su come sbloccarli.
L'introduzione è finita. Ecco a voi i trucchi per questo gioco.