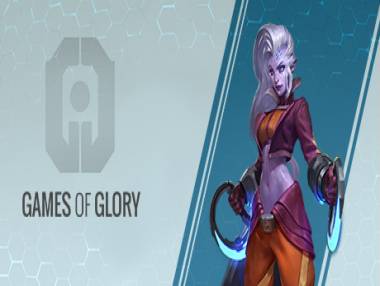 Benvenuti! Di seguito abbiamo raccolto i trucchi di Games of Glory, ma non solo. Eventuali Achievements, Codici e Trainer saranno riportati in questa pagina se e quando saranno disponibili.
Se sei in possesso di altro materiale non esitare a postarlo o a mandarcelo. Saremo felicissimi di postarlo all'interno dell'articolo con eventuali ringraziamenti.
Giochi di Gloria è un gioco di azione a squadre top-down, ambientato in un universo fantascientifico. Combatti con i tuoi amici per guadagnare fama e fortuna in questa arena epica intergalattica dei Synarchy.
Tutte le informazioni sui trucchi contenute in questo articolo sono valide per Games of Glory dal 25/03/2017, per le console PC / PS4. La lista viene aggiornata ogni volta che il gioco viene pubblicato per una nuova console.
Scopri svariati Trucchi, Consigli e Strategie per Games of Glory (PC / PS4): Trucchi e Consigli.
Disponibile in coda all'articolo anche la lista degli Achievements di questo gioco con una indicazione su come sbloccarli.
Ed ecco ora finalmente i tanto attesi trucchi per questo gioco.