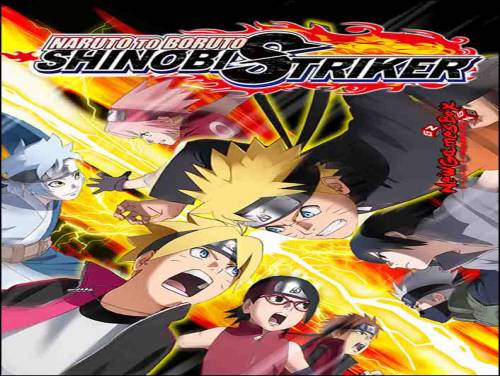 Siamo lieti di mostrarvi il materiale videoludico che abbiamo raccolto per Naruto to Boruto: Shinobi Striker!
Speriamo che possa esservi di aiuto e che possiate apprezzare il nostro lavoro. Se hai trucchi da suggerire, commenta o contattaci e aggiorneremo la pagina.
Naruto di Boruto: Shinobi Attaccante è un gioco multiplayer online ambientato nell'universo di Naruto. I giocatori avranno il piacere di combattere con i loro personaggi preferiti e scoprire un nuovo stile di gioco impostato in emozionanti ambienti 3D con completamente nuovo stile grafico! Collaborare con i tuoi amici per diventare il più grande shinobi!
I trucchi in nostro possesso sono validi per PC / PS4 / XBOX ONE e dovrebbero essere tutti quelli validi fin da quando il gioco è uscito, ovvero il 18/08/2018. Aggiorniamo l'elenco delle console ogni volta che se ne aggiunge una nuova alla lista.
Scopri svariati Trucchi, Consigli e Strategie per Naruto to Boruto: Shinobi Striker (PC / PS4 / XBOX ONE): Tecnica Segreta Ninjitsu Istantanea e Strumenti Ninja Illimitati.
Per questo gioco abbiamo a disposizione anche il trainer promo! Un Trainer è un programma per PC che, se eseguito insieme al gioco, ti permette di sbloccare tantissimi trucchi.
Abbiamo inoltre raccolto per voi la lista degli Achievements con a fianco una piccola spiegazione tradotta su come ottenerli.
Dopo questa introduzione sul gioco, ecco i trucchi che vi abbiamo promesso.