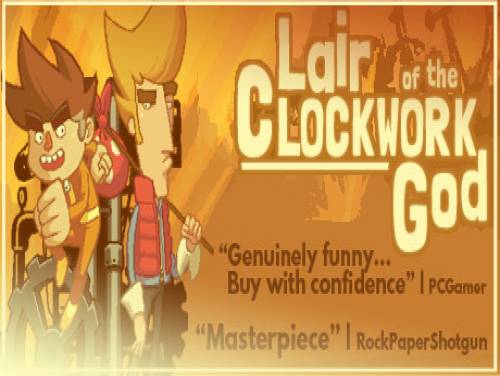 Benvenuti nalla pagina relativa ai trucchi di Lair of the Clockwork God. Vi mostriamo tutto il materiale che abbiamo trovato, essendo questo un sito completamente dedicato ai trucchi e alla soluzioni dei videogiochi.
Speriamo che possa esservi di aiuto e che possiate apprezzare il nostro lavoro. Se hai trucchi da suggerire, commenta o contattaci e aggiorneremo la pagina.
Un'avventura veloce punta e clicca E un platform indie in uno! Unisciti all'avventuriero Ben e all'aspirante indie cara Dan in una corsa contro il tempo per fermare tutte le Apocalissi che accadono nello stesso momento.
Abbiamo materiale valido per PC / PS4 / XBOX ONE / SWITCH. La lista delle console è in continuo aggiornamento dal 21/01/2020, data in cui Lair of the Clockwork God è stato pubblicato.
Scopri svariati Trucchi, Consigli e Strategie per Lair of the Clockwork God (PC / PS4 / XBOX ONE / SWITCH): Consigli Utili.
Buona notizia! Per questo gioco siamo in possesso anche della Soluzione. In questa pagina dedicata alla soluzione di Lair of the Clockwork God troverai uno o più video presi da YouTube che ti mostreranno la guida passo passo al completamento del gioco.
Vuoi tanti trucchi e che siano efficaci? Allora devi provare il Trainer di Lair of the Clockwork God disponibile su questo sito. Scaricalo ed eseguilo mentre giochi: ti permetterà di sbloccare nuovi trucchi altrimenti non sbloccabili.
Sotto ai trucchi troverete anche la Lista degli Obiettivi per questo gioco con una piccola spiegazione su come ottenerli tutti.
Ed ecco ora finalmente i tanto attesi trucchi per questo gioco.