Guida agli Obiettivi e Trofei di Always Sometimes Monsters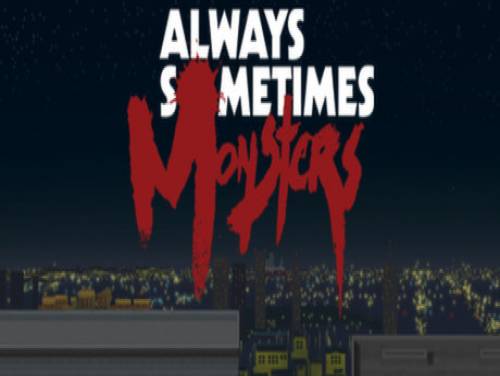 Trofei PSN
Always Sometimes Monsters
Niente da Perdere

Nothing Left to Lose

La libertà è solo un'altra parola.

Re Gonna Love You

They're Gonna Love You

Hai intenzione di fare se si tenta.

Incontrare il Nuovo Capo

Meet the New Boss

Stesso come il vecchio boss.

Ciao, Io Ti Amo

Hello, I Love You

Non mi dici il tuo nome?

Il sale della Terra

Salt of the Earth

Dite una preghiera per il comune un soldato di fanteria.

Star-Crossed Lovers

Star-Crossed Lovers

Sotto la via lattea di twilight.

Fiori tra i Capelli

Flowers in Your Hair

Una strana vibrazione.

Da solo

Alone

Poi di nuovo, mi è sempre stato.

Amore Moderno

Modern Love

Mi viene alla chiesa in tempo.

Il Sipario

The Final Curtain

Visto senza esenzione.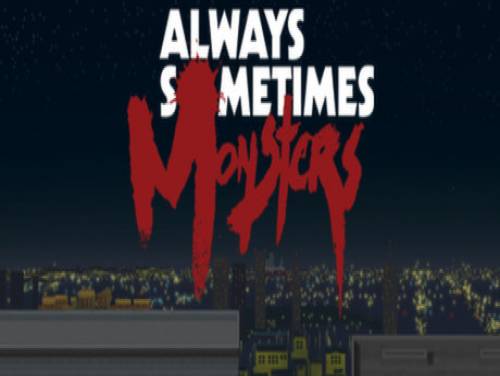 Obiettivi di Steam
Always Sometimes Monsters
Niente da Perdere

Nothing Left to Lose

La libertà è solo un'altra parola.

Re Gonna Love You

They're Gonna Love You

Hai intenzione di fare se si tenta.

Incontrare il Nuovo Capo

Meet the New Boss

Stesso come il vecchio boss.

Ciao, Io Ti Amo

Hello, I Love You

Non mi dici il tuo nome?

Il sale della Terra

Salt of the Earth

Dite una preghiera per il comune un soldato di fanteria.

Star-Crossed Lovers

Star-Crossed Lovers

Sotto la via lattea di twilight.

Fiori tra i Capelli

Flowers in Your Hair

Una strana vibrazione.

Da solo

Alone

Poi di nuovo, mi è sempre stato.

Amore Moderno

Modern Love

Mi viene alla chiesa in tempo.

Il Sipario

The Final Curtain