Guida agli Obiettivi e Trofei di Pillowheads: It's Party Time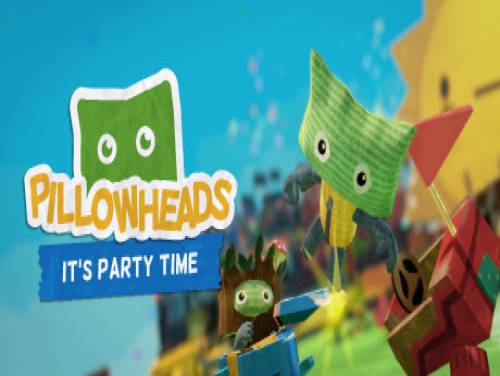 Obiettivi di Steam
Pillowheads: It's Party Time
Hello There

Hello There

Avvia la prima partita personalizzata

Diamo inizio a questa festa

Let's get this party started

Avvia la partita della prima parte

NaChooChoo

NaChooChoo

Sono oltre 9000!

It's over 9000!

Drive 9001m

S per Sabotaggio

S for Sabotage

Sabotaggio 150 giocatori

Questo è PILLOWHEADS!

This is PILLOWHEADS!

Elimina 300 giocatori in 'Last Man Standing' (senza Sabotaggio)

Il Brave Little Pillowhead

The Brave Little Pillowhead

Il sabotaggio è un piatto che va servito freddo

Sabotage is a dish best served cold

Sabotaggio 1000 giocatori

Non è la fine del mondo

It's not the end of the world

Elimina 2012 giocatori in 'Last Man Standing' (senza Sabotaggio)

Confettibusters

Confettibusters

Pulisci 30000 pezzi di coriandoli

Non è la migliore password

Not the best password

Pulisci 12345 pezzi di coriandoli

Siamo già arrivati?

Are we there yet?

Guida per 100 km

La mia casa, le mie regole

My home, my rules

Gioca a 50 partite personalizzate

Gonna Throw 'Em All!

Gonna Throw 'Em All!

Lancia 151 gol in 'Beachball'

Una piccola festa non ha mai fatto male a nessuno

A little party never hurt noboby

Gioca a 25 giochi di società

Il 2 all'ottava potenza!

The 2 to the 8th power!

Lancia 256 gol in 'Beachball'

Continua

To be continued

Gioca a 200 giochi personalizzati

Troppo veloce troppo serio

Too fast too serious

Una sbornia sta arrivando

Hangover is coming

Gioca a 100 giochi di società

Non riesco a sentirti sotto di me

I can't hear you beneath me

Chi sono io?

Who am I?