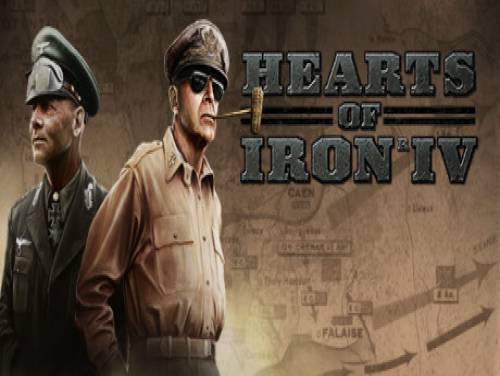 Benvenuto nell'articolo di questo sito associato ai trucchi e agli sbloccabili di Hearts of Iron IV. Tutti i segreti da noi conosciuti relativi a questo gioco sono scritti su questa pagina.
Se hai trovato nuovi segreti o codici e vuoi condividerli, non esitare! Siamo sempre felici di poter integrare il nostro materiale con altro e di poterlo rendere disponibile a tutti.
La vittoria è a portata di mano! La tua capacità di condurre la tua nazione è la tua arma suprema. Il gioco di strategia in Hearts of Iron IV permette di prendere il comando di una qualsiasi nazione nella seconda Guerra Mondiale, il più coinvolgente conflitto nella storia del mondo. Dal cuore della battaglia, per il comando, guida la tua nazione alla gloria in guerra, negozia o invadi. Hai il potere di modificare gli equilibri della seconda GUERRA mondiale. È il momento di mostrare la tua abilità come il più grande leader militare del mondo.
Hearts of Iron IV è stato pubblicato il 6/05/2016 per PC. Noi ci curiamo di aggiornare l'elenco delle console per il quale il gioco è stato pubblicato nel corso del tempo qualora i trucchi si applicassero anche alle nuove arrivate.
Scopri svariati Trucchi, Consigli e Strategie per Hearts of Iron IV (PC): Aggiungi Esperienze e Capacita, Costruisci e Ricerca Velocemente.
Inoltre per Hearts of Iron IV puoi scaricare anche un trainer promo offerto da terze parti. Se eseguito insieme al gioco, questo trainer ti permetterà di attivare dei trucchi che non potresti ottenere in altro modo.
Abbiamo inoltre raccolto per voi la lista degli Achievements con a fianco una piccola spiegazione tradotta su come ottenerli.
L'introduzione è finita. Ecco a voi i trucchi per questo gioco.