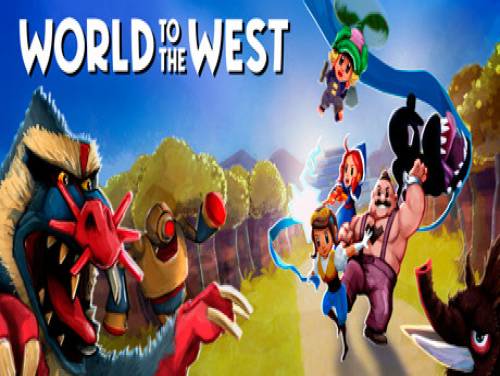 Benvenuto nell'articolo di questo sito associato ai trucchi e agli sbloccabili di World to the West. Tutti i segreti da noi conosciuti relativi a questo gioco sono scritti su questa pagina.
Ne conosci altri? Saremmo davvero felici di riceverli, in modo da poterli pubblicare sul sito aggiornando questo articolo.
World to the West è un seguito di Teslagrad, un titolo Indie che ha venduto oltre 1 milione e 600.000 copie in tutto il mondo. Ti aspetta un vasto mondo di cieli blu e cave buie in questa avventura azione in 3D, in cui tenterai di scoprire i misteri di un antica profezia. Prendi il controllo di quattro personaggi unici, ognuno con le sue motivazioni, abilità, e storie che si intrecciano.
Il nostro materiale può essere utilizzato con le seguenti console: PC / PS4 / XBOX ONE. Questa lista si aggiorna costantamente dal PC / PS4 / XBOX ONE ovvero da quando il gioco è uscito.
Scopri svariati Trucchi, Consigli e Strategie per World to the West (PC / PS4 / XBOX ONE): Guida agli Obiettivi del Gioco.
Disponibile su questo sito è anche la soluzione di World to the West: una video guida composta da video presi da YouTube ti guiderà dall'inizio alla fine del gioco e spesso anche attraverso i segreti e i collezionabili all'interno del gioco. Puoi trovare tutto questo nella nostra pagina ufficiale dedicata alla soluzione di World to the West
In fondo alla pagina troverete anche una lista degli obiettivi sbloccabili in questo gioco con una piccola guida. La lista è in inglese ma abbiamo riportato anche una versione tradotta automaticamente per facilitarne la comprensione.
Ed ecco ora finalmente i tanto attesi trucchi per questo gioco.