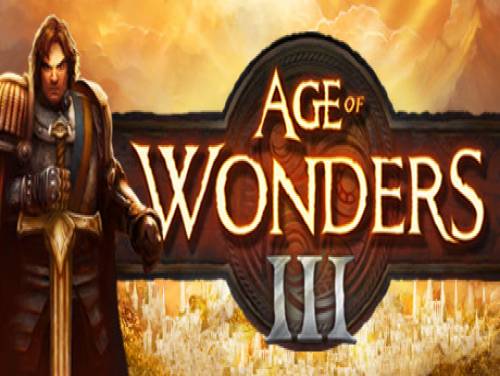 Vi presentiamo la pagina di Apocanow dedicata ai trucchi e segreti di Age Of Wonders 3! In essa si trovano tutti gli sbloccabili e le strategie per andare avanti nel gioco, superare parti difficili e scoprire nuove parti di gioco.
Se sei a conoscenza di nuovi trucchi, saremmo felici di conoscerli. Contattaci o commenta questo articolo! Aiuterai anche altri utenti che sono alla ricerca.
Age of Wonders III è il sequel del gioco vincitore di numerosi premi per giochi strategici. Il gioco è un mix unico di Costruzione Impero, Gioco di Ruolo e Guerra. Il gioco offre l'esperienza strategica definitiva sia ai veterani del gioco sia ai nuovi giocatori.
Abbiamo materiale valido per PC. La lista delle console è in continuo aggiornamento dal 31/02/2014, data in cui Age Of Wonders 3 è stato pubblicato.
Scopri svariati Trucchi, Consigli e Strategie per Age Of Wonders 3 (PC): Crea Velocemente Unità e Aggiungi Oro.
Inoltre per Age Of Wonders 3 puoi scaricare anche un trainer promo offerto da terze parti. Se eseguito insieme al gioco, questo trainer ti permetterà di attivare dei trucchi che non potresti ottenere in altro modo.
Disponibile in coda all'articolo anche la lista degli Achievements di questo gioco con una indicazione su come sbloccarli.
L'introduzione è finita. Ecco a voi i trucchi per questo gioco.