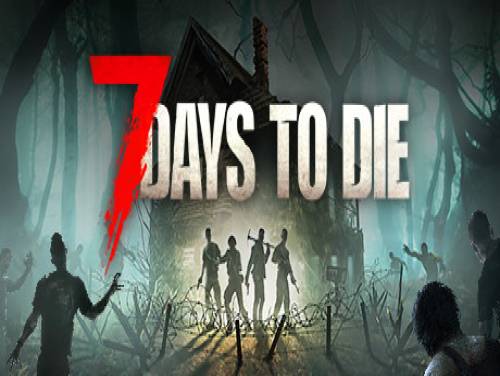 Siamo lieti di presentarvi questo articolo dedicato ai trucchi e ai codici di 7 Days to Die. Qui troverete tutte le risorse che la nostra redazione ha trovato su 7 Days to Die, in particolare, oltre a quanto scritto, anche Trainers e Achievements.
Se riesci a trovarne altri, non esitare ad inviarceli. Li aggiungeremo a quelli già esistenti con degli eventuali ringraziamenti pubblici.
7 Days to Die è un open-world del gioco, che è una combinazione unica di sparatutto in prima persona, survival horror, torre di difesa, e giochi di ruolo. Gioca il definitivo zombie survival sandbox RPG che è venuto prima. Navezgane vi aspetta!
Tutte le informazioni sui trucchi contenute in questo articolo sono valide per 7 Days to Die dal 13/11/2013, per le console PC / PS4 / XBOX ONE. La lista viene aggiornata ogni volta che il gioco viene pubblicato per una nuova console.
Scopri svariati Trucchi, Consigli e Strategie per 7 Days to Die (PC / PS4 / XBOX ONE): Cibo Infinito e Resistenza Infinita.
Disponibile anche il Trainer per 7 Days to Die. Un trainer è un programma che aggiunge trucchi al gioco se eseguito mentre questo è in esecuzione. In fondo alla pagina c'è una lista dei trucchi che è possibile sbloccare con questo programma.
In fondo a questa pagina potrete leggere la lista degli Obiettivi da raggiungere per le corrispondenti console, insieme ad una piccola spiegazione su come raggiungerli.
L'introduzione è finita. Ecco a voi i trucchi per questo gioco.