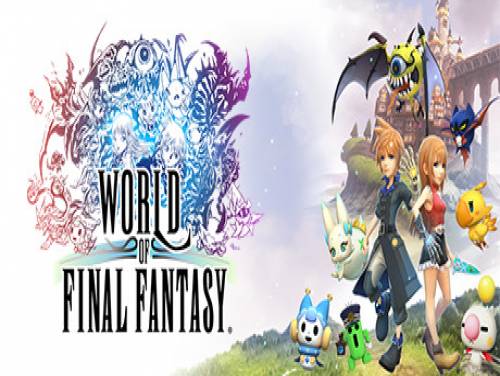 Salve e benvenuti su Apocanow. Vi presentiamo l'articolo che parla dei trucchi e codici di World of Final Fantasy. Speriamo che vi sia utile e vi possa permettere di migliorare la vostra esperienza videoludica.
Potrebbero non essere tutti! Se hai trovato qualcosa di nuovo contattaci o commenta questo articolo e saremo lieti di aggiungere il tuo materiale a quello già esistente.
CATTURA, PERSONALIZZA ED EVOLVI! Parti per un'avventura magica insieme ai gemelli Reynn e Lann, esplora il vasto mondo di Grymoire alla ricerca dei loro ricordi perduti e cerca di salvare il loro futuro.
Questo gioco è stato rilasciato il 21/10/2017 ed i trucchi che possediamo sono validi per PC / PS4 / PSVITA. Questo elenco verrà aggiornato nel tempo ogni volta che ci accorgiamo dell'esistenza di nuove console sulle quali World of Final Fantasy è stato pubblicato.
Scopri svariati Trucchi, Consigli e Strategie per World of Final Fantasy (PC / PS4 / PSVITA): Uso Illimitato Oggetti in Battaglia e Uso Illimitato Oggetti.
Nella seguente pagina soluzione di World of Final Fantasy potrai vedere la raccolta di video presi da YouTube che abbiamo scelto per mostrarti il completamento passo per passo di questo gioco. Grazie ad essi sarai in grado di superare i blocchi e anche di capire come gioca un professionista per imparare.
Abbiamo inoltre trovato un Trainer per questo gioco. Questo programma per PC permette di aggiungere trucchi al gioco che non potresti ottenere in nessun altro modo e di attivarli mentre giochi.
Abbiamo inoltre raccolto per voi la lista degli Achievements con a fianco una piccola spiegazione tradotta su come ottenerli.
Grazie per aver letto questa breve introduzione. Andiamo ora a mostrare i trucchi.