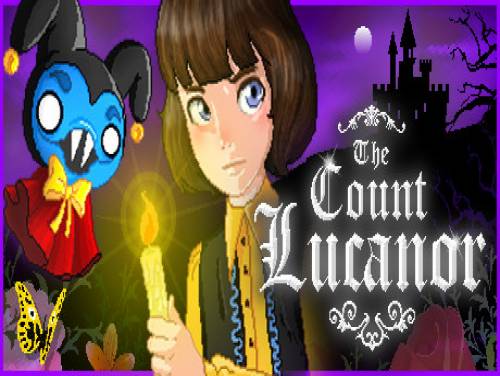 Benvenuti nelle nostre pagine, in particolare in quella dedicata ai trucchi di The Count Lucanor. Senza ulteriori ritardi andiamo a presentarvi questo articolo!
Potrebbero non essere tutti! Se hai trovato qualcosa di nuovo contattaci o commenta questo articolo e saremo lieti di aggiungere il tuo materiale a quello già esistente.
Avventura a Pixel ispirata dai classici come Zelda e Silent Hill.
Questo gioco è stato rilasciato il 3/02/2016 ed i trucchi che possediamo sono validi per PC / PS4 / XBOX ONE / SWITCH / PSVITA. Questo elenco verrà aggiornato nel tempo ogni volta che ci accorgiamo dell'esistenza di nuove console sulle quali The Count Lucanor è stato pubblicato.
Scopri svariati Trucchi, Consigli e Strategie per The Count Lucanor (PC / PS4 / XBOX ONE / SWITCH / PSVITA): Guida agli Obiettivi del Gioco.
Per The Count Lucanor abbiamo a disposizione anche la Soluzione del gioco. Potrai trovare una raccolta di video presi da YouTube che messi insieme ti permetteranno di arrivare alla fine del gioco sulla pagina della soluzione di The Count Lucanor.
Abbiamo inoltre raccolto per voi la lista degli Achievements con a fianco una piccola spiegazione tradotta su come ottenerli.
Finite tutte le premesse, vi mostriamo i trucchi che abbiamo recuperato.