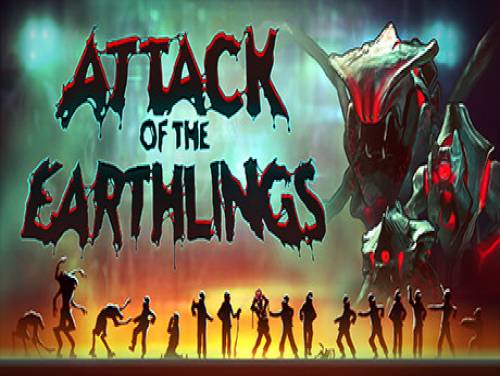 Benvenuti nelle nostre pagine, in particolare in quella dedicata ai trucchi di Attack of the Earthlings. Senza ulteriori ritardi andiamo a presentarvi questo articolo!
Se sei in possesso di altro materiale non esitare a postarlo o a mandarcelo. Saremo felicissimi di postarlo all'interno dell'articolo con eventuali ringraziamenti.
Combatti Galactoil, una corporazione energetica comicamente disfunzionale, e i suoi incredibili dipendenti in un gioco di nascondigli tattici che fonde una giocabilità strategica soddisfacente e una commedia nera in una bizzarra storia per giocatore singolo.
Attack of the Earthlings è stato pubblicato il 8/01/2018 per PC. Noi ci curiamo di aggiornare l'elenco delle console per il quale il gioco è stato pubblicato nel corso del tempo qualora i trucchi si applicassero anche alle nuove arrivate.
Scopri svariati Trucchi, Consigli e Strategie per Attack of the Earthlings (PC): Guida agli Obiettivi del Gioco.
Non solo trucchi! Possiamo mostrarvi anche la soluzione di Attack of the Earthlings. Nella apposita pagina della soluzione di questo gioco ci sono alcuni video che ti mostrano la guida dettagliata per terminare il gioco. Il numero dei video dipende dalla longevità del gioco, quindi abbi pazienza e comincia la lettura.
In fondo a questa pagina potrete leggere la lista degli Obiettivi da raggiungere per le corrispondenti console, insieme ad una piccola spiegazione su come raggiungerli.
Ed ecco ora finalmente i tanto attesi trucchi per questo gioco.