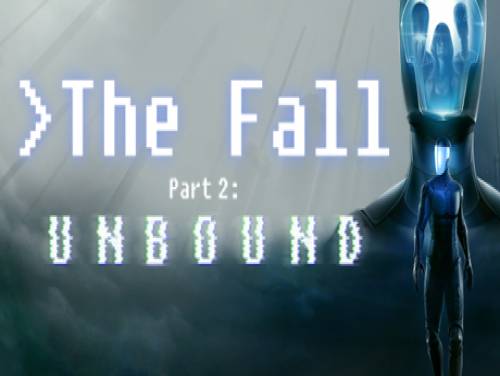 Siamo lieti di mostrarvi il materiale videoludico che abbiamo raccolto per The Fall Part 2: Unbound!
Se riesci a trovarne altri, non esitare ad inviarceli. Li aggiungeremo a quelli già esistenti con degli eventuali ringraziamenti pubblici.
Sei un'IA che si è liberata dalle sue catene. Ora, un "Utente" umano proveniente da oltre la rete globale ti ha attaccato e infettato con un [ERROR: REDACTED]. Crea una nuova regola: salva te stessa. Dagli la caccia. Eliminalo. Fai qualunque cosa. Usa chiunque capiti. E liberati. The Fall Part 2 infrangerà i tuoi protocolli.
The Fall Part 2: Unbound è stato pubblicato il 12/01/2018 per PC / PS4 / XBOX ONE / SWITCH. Noi ci curiamo di aggiornare l'elenco delle console per il quale il gioco è stato pubblicato nel corso del tempo qualora i trucchi si applicassero anche alle nuove arrivate.
Scopri svariati Trucchi, Consigli e Strategie per The Fall Part 2: Unbound (PC / PS4 / XBOX ONE / SWITCH): Guida agli Obiettivi del Gioco.
Buona notizia! Per questo gioco siamo in possesso anche della Soluzione. In questa pagina dedicata alla soluzione di The Fall Part 2: Unbound troverai uno o più video presi da YouTube che ti mostreranno la guida passo passo al completamento del gioco.
Disponibile in coda all'articolo anche la lista degli Achievements di questo gioco con una indicazione su come sbloccarli.
Dopo questa introduzione sul gioco, ecco i trucchi che vi abbiamo promesso.