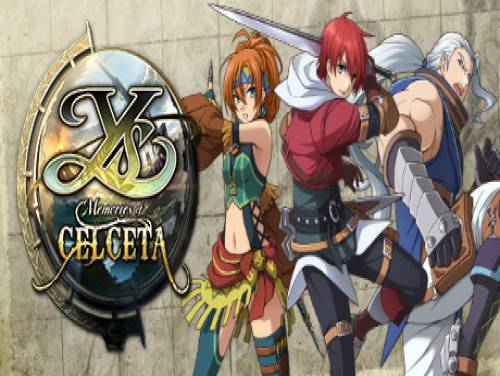 Siamo lieti di mostrarvi il materiale videoludico che abbiamo raccolto per Ys: Memories of Celceta!
Sei a conoscenza di altri trucchi o possiedi altro materiale? Inviacelo senza problemi! Puoi commentare questo articolo oppure contattarci in privato e saremo lieti di aggiornare la pagina anche con il contenuto del materiale che ci avrai inviato!
Il famoso avventuriero dai capelli rossi Adol Christin si sveglia nella terra sconosciuta di Celceta, ricordando solo il suo nome. Unisciti ad Adol e ai suoi nuovi amici mentre intraprende un'avventura per mappare la natura selvaggia e reclamare i suoi ricordi in questo amato RPG d'azione di Nihon Falcom.
I trucchi in nostro possesso sono validi per PC / PSVITA e dovrebbero essere tutti quelli validi fin da quando il gioco è uscito, ovvero il 25/06/2018. Aggiorniamo l'elenco delle console ogni volta che se ne aggiunge una nuova alla lista.
Scopri svariati Trucchi, Consigli e Strategie per Ys: Memories of Celceta (PC / PSVITA): Imposta STR e Salute Illimitata Unità Controllate.
Buona notizia! Per questo gioco siamo in possesso anche della Soluzione. In questa pagina dedicata alla soluzione di Ys: Memories of Celceta troverai uno o più video presi da YouTube che ti mostreranno la guida passo passo al completamento del gioco.
Ys: Memories of Celceta ha a disposizione anche un Trainer promo. Se lo scarichi e lo esegui mentre giochi, ti permetterà di ottenere funzionalità nuove, in genere dei trucchi aggiuntivi non ottenibili in nessun altro modo.
Per voi abbiamo messo a disposizione anche la lista degli Achievements di questo gioco con una spiegazione tradotta automaticamente su come sbloccarli.
Grazie per aver letto questa breve introduzione. Andiamo ora a mostrare i trucchi.