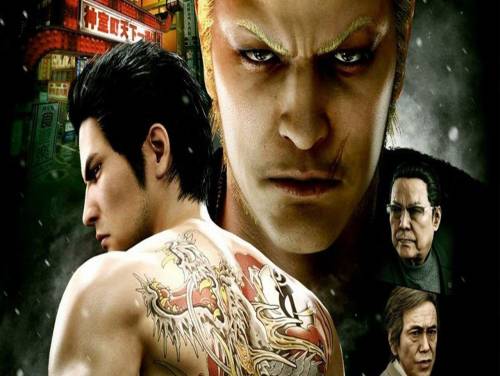 Benvenuti nelle nostre pagine, in particolare in quella dedicata ai trucchi di Yakuza Kiwami 2. Senza ulteriori ritardi andiamo a presentarvi questo articolo!
Se ne conosci altri, suggeriscili contattandoci e saremo lieti di pubblicarli qui su questo articolo.
Il gioco, un remake di Yakuza 2, è costruito nel Dragon Engine usato da Yakuza 6: The Song of Life, e presenta un ulteriore scenario di Truth of Majima Goro in cui Majima Goro è giocabile, un gran numero di mai prima raccontati storie e casting completamente nuovi, tra cui Hakuryu nei panni di Ryo Takashima, Susumu Terajima nei panni di Jiro Kawara, Houka Kinoshita nei panni di Wataru Kurahashi e Yuichi Kimura nel ruolo di Tsutomu Bessho. La band metal alternativa giapponese SiM gestirà la canzone del tema.
Abbiamo materiale valido per PC / PS4. La lista delle console è in continuo aggiornamento dal 18/08/2018, data in cui Yakuza Kiwami 2 è stato pubblicato.
Scopri svariati Trucchi, Consigli e Strategie per Yakuza Kiwami 2 (PC / PS4): Durata illimitata dell'arma da mischia e Modifica i punti di battaglia.
Non solo trucchi! Possiamo mostrarvi anche la soluzione di Yakuza Kiwami 2. Nella apposita pagina della soluzione di questo gioco ci sono alcuni video che ti mostrano la guida dettagliata per terminare il gioco. Il numero dei video dipende dalla longevità del gioco, quindi abbi pazienza e comincia la lettura.
Inoltre per Yakuza Kiwami 2 puoi scaricare anche un trainer promo offerto da terze parti. Se eseguito insieme al gioco, questo trainer ti permetterà di attivare dei trucchi che non potresti ottenere in altro modo.
Abbiamo inoltre raccolto per voi la lista degli Achievements con a fianco una piccola spiegazione tradotta su come ottenerli.
Finite tutte le premesse, vi mostriamo i trucchi che abbiamo recuperato.