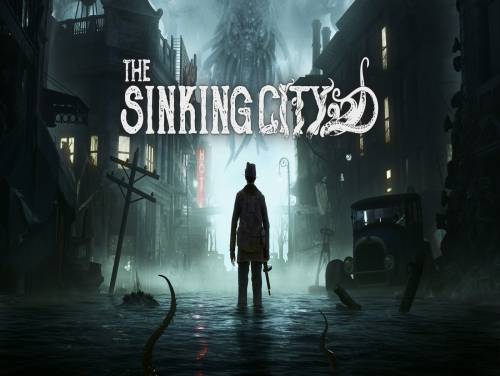 Siamo lieti di presentarvi questo articolo dedicato ai trucchi e ai codici di The Sinking City. Qui troverete tutte le risorse che la nostra redazione ha trovato su The Sinking City, in particolare, oltre a quanto scritto, anche Trainers e Achievements.
Se sei a conoscenza di nuovi trucchi, saremmo felici di conoscerli. Contattaci o commenta questo articolo! Aiuterai anche altri utenti che sono alla ricerca.
Negli anni '20, sulla costa est degli Stati Uniti, la città inondata di Oakmont è stretta nella morsa di forze soprannaturali. Tu sei l'investigatore privato che dovrà scoprire cosa ha infestato la città e invaso le menti dei suoi abitanti. E anche la tua...
Il nostro materiale può essere utilizzato con le seguenti console: PC / PS4 / XBOX ONE / SWITCH. Questa lista si aggiorna costantamente dal PC / PS4 / XBOX ONE / SWITCH ovvero da quando il gioco è uscito.
Scopri svariati Trucchi, Consigli e Strategie per The Sinking City (PC / PS4 / XBOX ONE / SWITCH): Salute illimitata e Modifica i punti di conoscenza correnti.
Vuoi tanti trucchi e che siano efficaci? Allora devi provare il Trainer di The Sinking City disponibile su questo sito. Scaricalo ed eseguilo mentre giochi: ti permetterà di sbloccare nuovi trucchi altrimenti non sbloccabili.
Abbiamo inoltre raccolto per voi la lista degli Achievements con a fianco una piccola spiegazione tradotta su come ottenerli.
Ed ecco ora finalmente i tanto attesi trucchi per questo gioco.