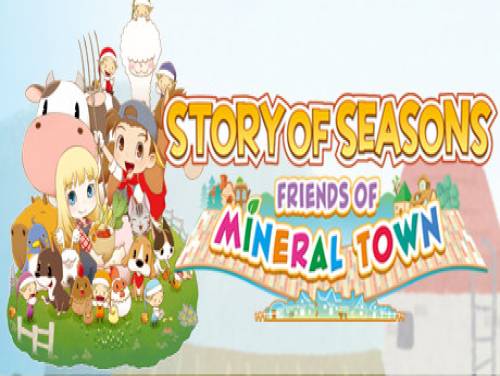 Benvenuti nelle nostre pagine, in particolare in quella dedicata ai trucchi di Story of Seasons: Friends of Mineral Town. Senza ulteriori ritardi andiamo a presentarvi questo articolo!
Se sei in possesso di altro materiale non esitare a postarlo o a mandarcelo. Saremo felicissimi di postarlo all'interno dell'articolo con eventuali ringraziamenti.
Vivi le gioie della vita nella fattoria in questa rivisitazione di un classico intramontabile di STORY OF SEASONS!
I trucchi in nostro possesso sono validi per PC / SWITCH e dovrebbero essere tutti quelli validi fin da quando il gioco è uscito, ovvero il 14/06/2020. Aggiorniamo l'elenco delle console ogni volta che se ne aggiunge una nuova alla lista.
Scopri svariati Trucchi, Consigli e Strategie per Story of Seasons: Friends of Mineral Town (PC / SWITCH): Modifica: stagione e Moltiplicatore di affetto animale.
Inoltre per Story of Seasons: Friends of Mineral Town puoi scaricare anche un trainer promo offerto da terze parti. Se eseguito insieme al gioco, questo trainer ti permetterà di attivare dei trucchi che non potresti ottenere in altro modo.
In fondo a questa pagina potrete leggere la lista degli Obiettivi da raggiungere per le corrispondenti console, insieme ad una piccola spiegazione su come raggiungerli.
Finite tutte le premesse, vi mostriamo i trucchi che abbiamo recuperato.