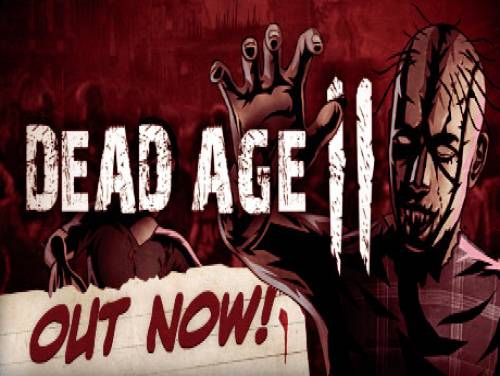 Benvenuto su Apocanow! Questo articolo parla di trucchi e codici del gioco Dead Age 2 e raccoglie in esso tutto il materiale videoludico riguardante questo gioco, in particolare anche Trainers, Achievements ed eventuali soluzioni.
Sei a conoscenza di altri trucchi o possiedi altro materiale? Inviacelo senza problemi! Puoi commentare questo articolo oppure contattarci in privato e saremo lieti di aggiornare la pagina anche con il contenuto del materiale che ci avrai inviato!
Il successo RPG di sopravvivenza indipendente Dead Age (84% molto positivo) è tornato con una vendetta! Nessun altro gioco offre questo mix di sopravvivenza e sopravvivenza a turni di gioco di ruolo, da ladro e frenetico. Ispirato a Darkest Dungeon, Fallout 1 + 2, This War of Mine e The Walking Dead.
Tutte le informazioni sui trucchi contenute in questo articolo sono valide per Dead Age 2 dal 16/06/2020, per le console PC. La lista viene aggiornata ogni volta che il gioco viene pubblicato per una nuova console.
Scopri svariati Trucchi, Consigli e Strategie per Dead Age 2 (PC): Nemici deboli e Modifica: materiale.
Se volete davvero tanti trucchi per Dead Age 2 è il vostro giorno fortunato! Abbiamo a disposizione un Trainer che, una volta scaricato ed eseguito durante il gioco, vi permetterà di sbloccare tanti trucchi. La lista dei trucchi sbloccati potete trovarla più in basso.
In fondo a questa pagina potrete leggere la lista degli Obiettivi da raggiungere per le corrispondenti console, insieme ad una piccola spiegazione su come raggiungerli.
Passiamo a mostrarvi i trucchi dopo l'introduzione che abbiamo appena scritto.