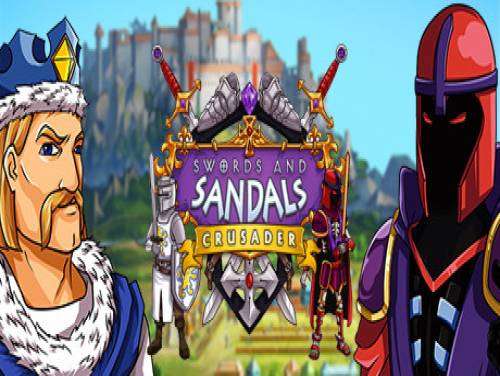 Benvenuti nelle nostre pagine, in particolare in quella dedicata ai trucchi di Swords and Sandals Crusader Redux. Senza ulteriori ritardi andiamo a presentarvi questo articolo!
Ne conosci altri? Saremmo davvero felici di riceverli, in modo da poterli pubblicare sul sito aggiornando questo articolo.
Il mondo di Swords and Sandals è in guerra!RiprovaUnisciti alla crociata contro l'imperatore Antares!RiprovaPer la prima volta dal 2007, l'amato Swords and Sandals Crusader ritorna, riforgiato da zero.RiprovaLa guerra tattica veloce e avvincente è tornata ed è migliore che mai!Riprova
Questo gioco è stato rilasciato il 04/11/2020 ed i trucchi che possediamo sono validi per PC. Questo elenco verrà aggiornato nel tempo ogni volta che ci accorgiamo dell'esistenza di nuove console sulle quali Swords and Sandals Crusader Redux è stato pubblicato.
Scopri svariati Trucchi, Consigli e Strategie per Swords and Sandals Crusader Redux (PC): Consigli Utili.
Per voi abbiamo messo a disposizione anche la lista degli Achievements di questo gioco con una spiegazione tradotta automaticamente su come sbloccarli.
Finite tutte le premesse, vi mostriamo i trucchi che abbiamo recuperato.