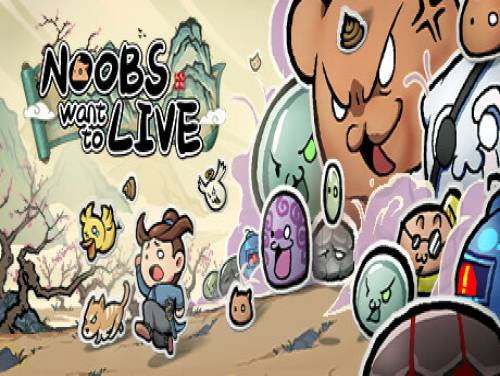 Vi presentiamo la pagina di Apocanow dedicata ai trucchi e segreti di Noobs Want to Live! In essa si trovano tutti gli sbloccabili e le strategie per andare avanti nel gioco, superare parti difficili e scoprire nuove parti di gioco.
Potrebbero non essere tutti! Se hai trovato qualcosa di nuovo contattaci o commenta questo articolo e saremo lieti di aggiungere il tuo materiale a quello già esistente.
Noobs Want to Live è un roguelike frenetico con diversi personaggi e un ampio pool di abilità tra cui scegliere (anche in sinergia tra loro!) Combatti, uccidi, cresci. Ogni corsa è una nuova possibilità di creare una build steamrolling!
Noobs Want to Live è stato pubblicato il 13/01/2023 per PC. Noi ci curiamo di aggiornare l'elenco delle console per il quale il gioco è stato pubblicato nel corso del tempo qualora i trucchi si applicassero anche alle nuove arrivate.
Scopri svariati Trucchi, Consigli e Strategie per Noobs Want to Live (PC): Salute illimitata, monete e oro, velocità di gioco e modalità Dio.
Una valanga di trucchi per te grazie al trainer di Noobs Want to Live scaricabile su questa pagina! Un Trainer è un programma che ti permettere di modificare il gioco in maniera sicura aggiungendo dei trucchi non esistenti in precedenza. Trovi tutto su questa pagina!
Sotto ai trucchi troverete anche la Lista degli Obiettivi per questo gioco con una piccola spiegazione su come ottenerli tutti.
Ed ecco ora finalmente i tanto attesi trucchi per questo gioco.