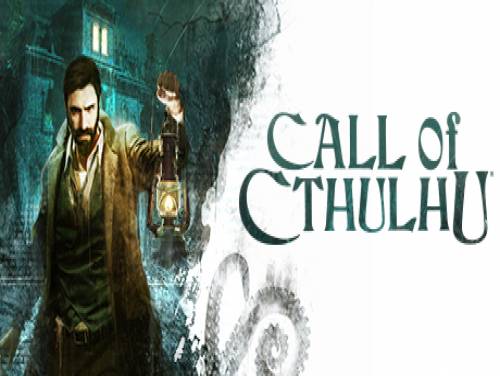 Benvenuti nalla pagina relativa ai trucchi di Call of Cthulhu. Vi mostriamo tutto il materiale che abbiamo trovato, essendo questo un sito completamente dedicato ai trucchi e alla soluzioni dei videogiochi.
Se ne conosci altri, suggeriscili contattandoci e saremo lieti di pubblicarli qui su questo articolo.
1924. L'investigatore privato Pierce deve indagare la tragica morte della famiglia Hawkins... Immergiti in un mondo di follia inquietante e horror cosmico. Indizi enigmatici, figure oscure e il più puro terrore ti ostacoleranno mentre proverai a non impazzire e a svelare un mistero ultraterreno.
Questo gioco è stato rilasciato il 29/09/2018 ed i trucchi che possediamo sono validi per PC / PS4 / XBOX ONE / SWITCH. Questo elenco verrà aggiornato nel tempo ogni volta che ci accorgiamo dell'esistenza di nuove console sulle quali Call of Cthulhu è stato pubblicato.
Scopri svariati Trucchi, Consigli e Strategie per Call of Cthulhu (PC / PS4 / XBOX ONE / SWITCH): Muoversi Più Velocemente e Lampada Ad Olio Illimitata.
Non basta? Abbiamo anche la Soluzione di Call of Cthulhu! Puoi trovarla nella apposita guida di Call of Cthulhu di questo sito. All'interno della pagina ci sono uno o più video contenenti i vari pezzi di gioco. Se sei bloccato in qualche punto del gioco nessun modo è migliore di consultare i video che abbiamo raccolto per te.
Vorresti tanti trucchi per Call of Cthulhu che non potresti altrimenti ottenere? Scarica il Trainer disponibile su questo sito in fondo alla pagina. Una volta eseguito ed attivato ti permetterà di aggiungere trucchi al gioco non ottenibili altrimenti.
Per voi abbiamo messo a disposizione anche la lista degli Achievements di questo gioco con una spiegazione tradotta automaticamente su come sbloccarli.
Dopo questa introduzione sul gioco, ecco i trucchi che vi abbiamo promesso.