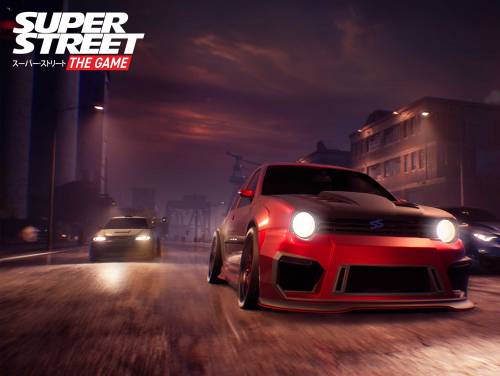 Siamo lieti di presentarvi questo articolo dedicato ai trucchi e ai codici di Super Street: The Game. Qui troverete tutte le risorse che la nostra redazione ha trovato su Super Street: The Game, in particolare, oltre a quanto scritto, anche Trainers e Achievements.
Se ne conosci altri, suggeriscili contattandoci e saremo lieti di pubblicarli qui su questo articolo.
Super Street: Il Gioco è il primo gioco ufficiale per Super Street, il numero uno al mondo nel settore automotive tuning cultura. In questo gioco di corse arcade che non basta acquistare la tua auto, puoi costruire. Utilizzare più di 500 parti di auto dal più grande aftermarket marche per personalizzare il vostro interno, esterno o prestazioni e andare da scarti di supercar. Prendete il vostro giro per le strade e si usa per strappare l'asfalto, in cinque distretti. Sentire il brivido in quanto si rischia di devastare l'auto a pezzi ad ogni angolo, e la creazione di spettacolari incidenti. Super Street: Il Gioco sarà caratterizzato sia il multiplayer online, come pure la vecchia modalità multiplayer a schermo condiviso.
Abbiamo materiale valido per PC / PS4 / XBOX ONE. La lista delle console è in continuo aggiornamento dal 09/18/2018, data in cui Super Street: The Game è stato pubblicato.
Scopri svariati Trucchi, Consigli e Strategie per Super Street: The Game (PC / PS4 / XBOX ONE): Consigli Utili.
Sotto ai trucchi troverete anche la Lista degli Obiettivi per questo gioco con una piccola spiegazione su come ottenerli tutti.
Finite tutte le premesse, vi mostriamo i trucchi che abbiamo recuperato.