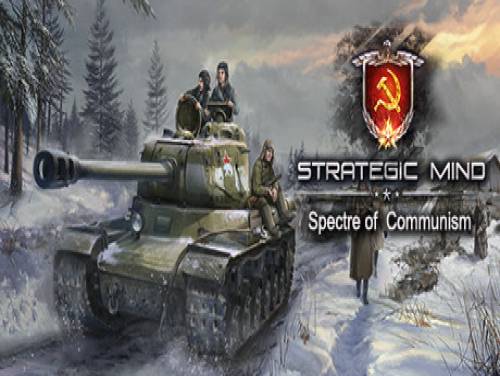 Benvenuti nalla pagina relativa ai trucchi di Strategic Mind: Spectre of Communism. Vi mostriamo tutto il materiale che abbiamo trovato, essendo questo un sito completamente dedicato ai trucchi e alla soluzioni dei videogiochi.
Se conosci altri sbloccabili o strategie, non esitare a contattarci o a commentare l'articolo. Lo renderai più completo e più utile verso tutti i suoi visitatori.
Strategic Mind: Spectre of Communism è una (hi) story-driven strategia a turni ambientata nel periodo della seconda guerra mondiale.
Questo gioco è stato rilasciato il 13/11/2020 ed i trucchi che possediamo sono validi per PC. Questo elenco verrà aggiornato nel tempo ogni volta che ci accorgiamo dell'esistenza di nuove console sulle quali Strategic Mind: Spectre of Communism è stato pubblicato.
Scopri svariati Trucchi, Consigli e Strategie per Strategic Mind: Spectre of Communism (PC): Consigli Utili.
In fondo alla pagina troverete anche una lista degli obiettivi sbloccabili in questo gioco con una piccola guida. La lista è in inglese ma abbiamo riportato anche una versione tradotta automaticamente per facilitarne la comprensione.
Grazie per aver letto questa breve introduzione. Andiamo ora a mostrare i trucchi.