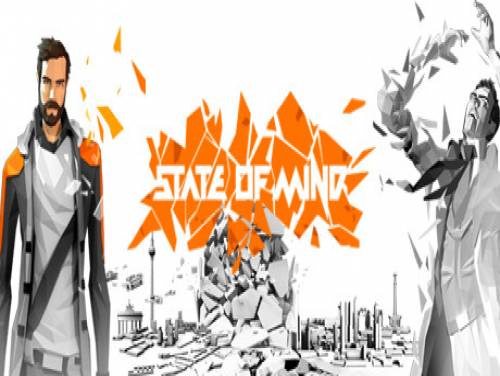 Salve! E' un piacere trovarvi sul nostro sito. Questa pagina riporta tutti i trucchi e i codici che siamo riusciti a trovare per State of Mind.
Potrebbero non essere tutti! Se hai trovato qualcosa di nuovo contattaci o commenta questo articolo e saremo lieti di aggiungere il tuo materiale a quello già esistente.
State of Mind è un gioco thriller basato sul transumanesimo. Il gioco analizza temi quali la separazione, la dissociazione e la riunificazione, in un mondo a metà tra una realtà materiale distopica e un futuro virtuale utopico.
State of Mind è stato pubblicato il 15/07/2018 per PC / PS4 / XBOX ONE / SWITCH. Noi ci curiamo di aggiornare l'elenco delle console per il quale il gioco è stato pubblicato nel corso del tempo qualora i trucchi si applicassero anche alle nuove arrivate.
Scopri svariati Trucchi, Consigli e Strategie per State of Mind (PC / PS4 / XBOX ONE / SWITCH): Guida agli Obiettivi del Gioco.
Disponibile su questo sito è anche la soluzione di State of Mind: una video guida composta da video presi da YouTube ti guiderà dall'inizio alla fine del gioco e spesso anche attraverso i segreti e i collezionabili all'interno del gioco. Puoi trovare tutto questo nella nostra pagina ufficiale dedicata alla soluzione di State of Mind
In fondo a questa pagina potrete leggere la lista degli Obiettivi da raggiungere per le corrispondenti console, insieme ad una piccola spiegazione su come raggiungerli.
Passiamo a mostrarvi i trucchi dopo l'introduzione che abbiamo appena scritto.