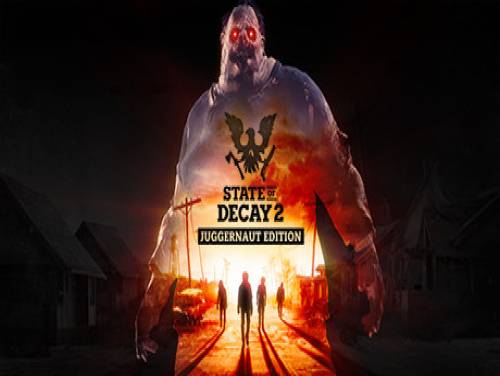 Siamo lieti di mostrarvi il materiale videoludico che abbiamo raccolto per State of Decay 2: Juggernaut Edition!
Speriamo che possa esservi di aiuto e che possiate apprezzare il nostro lavoro. Se hai trucchi da suggerire, commenta o contattaci e aggiorneremo la pagina.
I morti risorgono e la civiltà muore. Ora il tuo gruppetto di superstiti deve perlustrare un mondo aperto pieno di risorse e costruire una base che possa resistere a ondate di zombie, in questo gioco ibrido d'azione, di strategia e di simulazione. Supporta fino a quattro giocatori collegati in rete.
I trucchi in nostro possesso sono validi per PC e dovrebbero essere tutti quelli validi fin da quando il gioco è uscito, ovvero il 13/03/2020. Aggiorniamo l'elenco delle console ogni volta che se ne aggiunge una nuova alla lista.
Scopri svariati Trucchi, Consigli e Strategie per State of Decay 2: Juggernaut Edition (PC): Modifica: quiete e Aggiornamenti rapidi degli edifici completi Creazione.
Vuoi tanti trucchi e che siano efficaci? Allora devi provare il Trainer di State of Decay 2: Juggernaut Edition disponibile su questo sito. Scaricalo ed eseguilo mentre giochi: ti permetterà di sbloccare nuovi trucchi altrimenti non sbloccabili.
Disponibile in coda all'articolo anche la lista degli Achievements di questo gioco con una indicazione su come sbloccarli.
Finite tutte le premesse, vi mostriamo i trucchi che abbiamo recuperato.