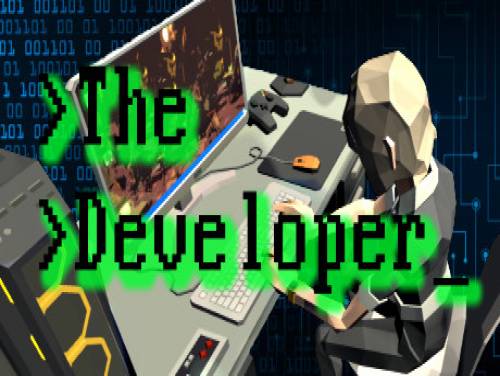 Benvenuti nalla pagina relativa ai trucchi di The Developer. Vi mostriamo tutto il materiale che abbiamo trovato, essendo questo un sito completamente dedicato ai trucchi e alla soluzioni dei videogiochi.
Ne conosci altri? Saremmo davvero felici di riceverli, in modo da poterli pubblicare sul sito aggiornando questo articolo.
Gestisci la tua società di sviluppo di giochi, creando giochi di successo per oltre 60 anni di versioni per console
The Developer è stato pubblicato il 16/09/2020 per PC. Noi ci curiamo di aggiornare l'elenco delle console per il quale il gioco è stato pubblicato nel corso del tempo qualora i trucchi si applicassero anche alle nuove arrivate.
Scopri svariati Trucchi, Consigli e Strategie per The Developer (PC): Consigli Utili.
Disponibile in coda all'articolo anche la lista degli Achievements di questo gioco con una indicazione su come sbloccarli.
Ed ecco ora finalmente i tanto attesi trucchi per questo gioco.