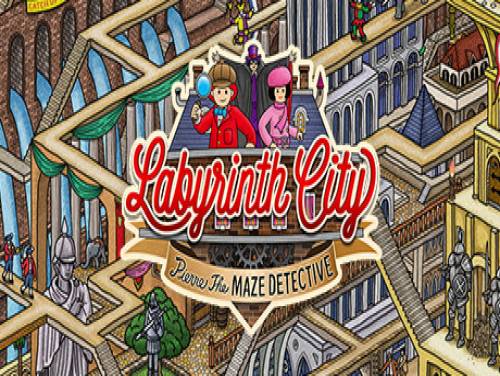 Benvenuto su Apocanow! Questo articolo parla di trucchi e codici del gioco Labyrinth City: Pierre the Maze Detective e raccoglie in esso tutto il materiale videoludico riguardante questo gioco, in particolare anche Trainers, Achievements ed eventuali soluzioni.
Potrebbero non essere tutti! Se hai trovato qualcosa di nuovo contattaci o commenta questo articolo e saremo lieti di aggiungere il tuo materiale a quello già esistente.
Adattato dalla serie di libri per bambini più venduti Pierre The Maze Detective, gioca nei panni di Pierre in questo gioco di avventura/puzzle e recupera la pietra del labirinto rubata.Viaggia attraverso illustrazioni mozzafiato disegnate a mano, incontra personaggi eccentrici e risolvi enigmi per salvare Opera City!
Il nostro materiale può essere utilizzato con le seguenti console: PC. Questa lista si aggiorna costantamente dal PC ovvero da quando il gioco è uscito.
Scopri svariati Trucchi, Consigli e Strategie per Labyrinth City: Pierre the Maze Detective (PC): Consigli Utili.
Abbiamo inoltre raccolto per voi la lista degli Achievements con a fianco una piccola spiegazione tradotta su come ottenerli.
Ed ecco ora finalmente i tanto attesi trucchi per questo gioco.