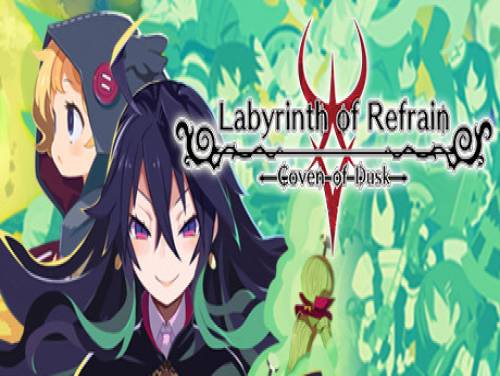 Benvenuto su Apocanow! Questo articolo parla di trucchi e codici del gioco Labyrinth of Refrain: Coven of Dusk e raccoglie in esso tutto il materiale videoludico riguardante questo gioco, in particolare anche Trainers, Achievements ed eventuali soluzioni.
Se sei in possesso di altro materiale non esitare a postarlo o a mandarcelo. Saremo felicissimi di postarlo all'interno dell'articolo con eventuali ringraziamenti.
Sotto una piccola città si trova un labirinto infinito noto come Labyrinth of Refrain. Dusk Witch Dronya arriva, e con i suoi fantocci soldati cerca di trovare qualcosa di sepolto nel profondo. Parti per un'avventura mentre scopri i segreti sottoterra.
Tutte le informazioni sui trucchi contenute in questo articolo sono valide per Labyrinth of Refrain: Coven of Dusk dal 18/08/2018, per le console PC / PS4 / SWITCH. La lista viene aggiornata ogni volta che il gioco viene pubblicato per una nuova console.
Scopri svariati Trucchi, Consigli e Strategie per Labyrinth of Refrain: Coven of Dusk (PC / PS4 / SWITCH): Guida agli Obiettivi del Gioco.
Oltre ai trucchi possiamo fornirvi anche le soluzioni di questo gioco sotto forma di video guida. Entra nella pagina della soluzione di Labyrinth of Refrain: Coven of Dusk e potrai trovare una guida passo passo per finire il gioco e, spesso, anche ai collezionabili del gioco.
Disponibile in coda all'articolo anche la lista degli Achievements di questo gioco con una indicazione su come sbloccarli.
Finite tutte le premesse, vi mostriamo i trucchi che abbiamo recuperato.