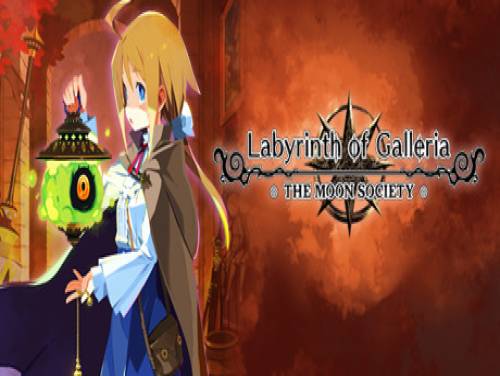 Benvenuti nalla pagina relativa ai trucchi di Labyrinth of Galleria: The Moon Society. Vi mostriamo tutto il materiale che abbiamo trovato, essendo questo un sito completamente dedicato ai trucchi e alla soluzioni dei videogiochi.
Se hai trovato nuovi segreti o codici e vuoi condividerli, non esitare! Siamo sempre felici di poter integrare il nostro materiale con altro e di poterlo rendere disponibile a tutti.
Alla periferia della città si trova un palazzo che si dice ospiti l'ingresso di un labirinto traboccante di tesori. Desideri scoprire i misteri magici nascosti all'interno?
Labyrinth of Galleria: The Moon Society è stato pubblicato il 14/01/2023 per PC. Noi ci curiamo di aggiornare l'elenco delle console per il quale il gioco è stato pubblicato nel corso del tempo qualora i trucchi si applicassero anche alle nuove arrivate.
Scopri svariati Trucchi, Consigli e Strategie per Labyrinth of Galleria: The Moon Society (PC): Super unità, velocità di gioco e nemici deboli.
Se volete davvero tanti trucchi per Labyrinth of Galleria: The Moon Society è il vostro giorno fortunato! Abbiamo a disposizione un Trainer che, una volta scaricato ed eseguito durante il gioco, vi permetterà di sbloccare tanti trucchi. La lista dei trucchi sbloccati potete trovarla più in basso.
In fondo a questa pagina potrete leggere la lista degli Obiettivi da raggiungere per le corrispondenti console, insieme ad una piccola spiegazione su come raggiungerli.
Dopo questa introduzione sul gioco, ecco i trucchi che vi abbiamo promesso.